About Us


---
About Us
SchorelWeb is my website to replace an About.ME, Wordpress-Blog page, Facebook and Twitter where I wanted to have (and keep) things in my own hands.

Some options were missing, so I decided to put my own (private) website online.
Actually, the goal was to make at most some references to my social media accounts, soon a kind of blog was added, a page was added with music that I play and recorded (don't mind some some mistakes) and some projects I've been working on. In the meanwhile SchorelWeb expanded with way more things I firstly wanted, so instead Schorel.EU now is a page that only contain links to all sorts of accounts while SchorelWeb.NL is about all sorts of things i'm interested in.
schorelweb.nl is therefore a collection of content that "I" find worth posting.
About SchorelWeb
SchorelWeb actually stands for my last name and Web, well... you get the idea :-))
SchorelWeb.nl is the name that I have really actively used since 2019, as a domain name it was already registered by me on December 17, 2007.
Engineering & Web space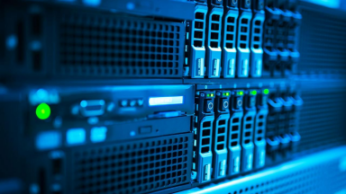 The website is written in PHP and uses MySQL (MariaDB) as a database for those things that are needed. Javascript is also used here and there.
LibreNMS is used for the graphs at SafeDNS, Network and the Smart Meter, simply because it is already used for various things. The website is hosted on a Dedicated Server, as has been the case for many years. Handy because this offers many possibilities, such as backing up important files at my house - just to name a few.
Do you want to know more about the servers and the network? Then take a look at our Server & Network Information page.
Security & Internet standards
This website is equipped with various security measures by using various standards as much as possible. This means that SSLv1, SSLv2, SSLv3, TLS v1.0 and TLS v1.1 are no longer used and supported.
These protections and standards are (unfortunately) not common with most hosting providers, the same also applies to e-mail, but ... if a sender still uses the outdated protections, e-mails will still be delivered to me thanks to a fallback mail server i'm using.
Server Up- & Down status
Below, DS (Dedicated), VPS (Virtual Private), and Home Servers are used to run the tests found under Tools. Some of the servers in this list are provided by friends for the testing purposes!
There are 2 Dedicated Servers, 6 Virtual Private Servers and 0 Home Servers found in our database!